[stim-yuh-luhs]  – something that excites action, feeling and thought.
The Stimulus is an independent, self-funded grassroots initiative that focuses on working together with diverse local, state, and federal stakeholders dedicated to education, research, public policy, capacity development, health & wellness, emergency preparedness,  outreach, and community engagement.
Guided by a teamwork approach that is modular, flexible, and organic — we help to facilitate and nurture the development of an environment that propels learning, innovation, and collaboration that supports community focused endeavors dedicated to producing constructive solutions and improving access to resources.
We work with proactive individuals and organizations across multiple sectors who are also committed to producing S.M.A.R.T goals and objectives that can shift the paradigm and promote growth cooperatively.  As such much of the work that we do is behind the scenes by design.  But here are a few community-focused projects that we are engaged in. 🙂
Improving Population Health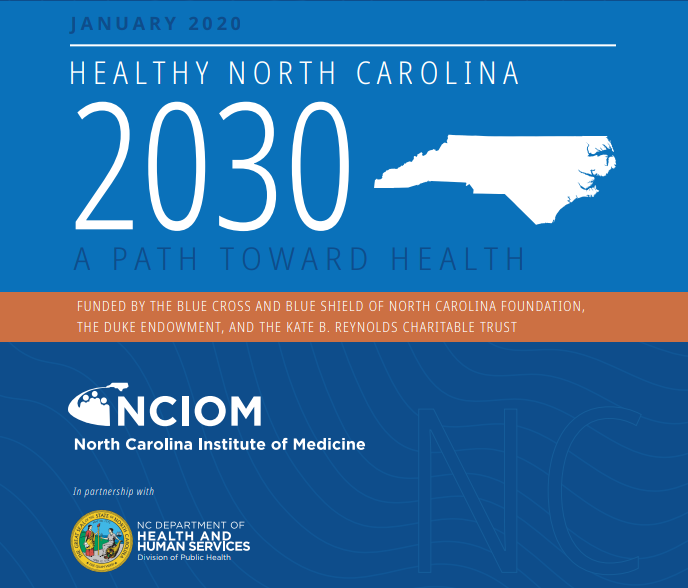 Healthy NC 2030 Taskforce – Jay, an award winning Grassroots Community Health Coordinator and the founder of The Stimulus and ECHI, served as a member of the NC 2030 Task Force.  The Healthy North Carolina 2030 project brings together experts and leaders from multiple fields to inform the development of a common set of public health indicators and targets for the state over the next decade. These indicators will serve as the population health improvement plan for the North Carolina Division of Public Health. With a focus on health equity and the overall drivers of health outcomes (health behaviors, clinical care, social and economic factors, and the physical environment), these indicators and targets will help drive state and local-level activities, provide a springboard for collaboration and innovation, and develop a new vision for public health in our state to improve the health and well-being of all people of North Carolina.  Click here to learn more about the HNC 2030 Taskforce.
ECHI is a group of representatives from local, state and federal organizations who are joining together to:​

Conduct primary research;​




​

 

Analyze and use secondary data for the purpose of translating findings into S.M.A.R.T. goals and objectives that nurture long-term disaster recovery efforts and; ​




​

 

Support overall capacity development and Community Health Resilience initiatives that are focused on improving population health among all communities within Robeson County. ​

Tarheel Bus Tour on October 16, 2019 in Robeson County North Carolina |  ECHI worked collaboratively with our friends at UNC-Chapel Hill and local stakeholders to coordinate the Robeson County leg of the Tarheel Bus tour that featured a mix of UNC administrators, faculty and researchers.  Click here to access our presentation as well as a rich collection of relevant videos, research, tools, and more.
Thank you for making possible the disaster preparedness and recovery learning experience in Lumberton on the Southeast route of the 2019 Tar Heel Bus Tour.  The tour was a tremendous success and that is due in large part to your efforts & coordination, as well as your willingness to share your passion and work."  – Kevin Guskiewicz, Chancellor, UNC Chapel-Hill

Disaster Preparedness & Response
In the immediate wake of Hurricane Florence during the fall of 2018,  The Stimulus partnered with the Migrant Education Program (MEP) at the Public Schools of Robeson County in order  to conduct a series of rapid needs assessments.    The surveys helped the school district quickly identify the most vulnerable MEP households and monitor a range of urgent,  multi-dimensional unmet needs.  Additionally the information that was collected served as an evidence based, trauma informed, data driven decision making tool that helped the MEP program develop strategic partnerships, increase access to  vital resources, and secure diverse funding opportunities.   Prior to that both The Stimulus and the MEP program have collaborated on series of initiatives throughout the years, and are continuing to do so in response to the current COVID-19 pandemic.
Jay interviews Mike Sprayberry [ Director of NC Emergency Management ] and Stephanie Chavis [ Director of Robeson County Emergency Management ] in order to share why cross sector collaboration and community engagement events like the 2019 Robeson County Disaster Preparedness Expo held on Saturday August 17, 2019 are so important.  Over 700 people were in attendance making it the largest Disaster Preparedness Expo in the state to date.
Appreciate you Jay and all of the hard work your team continues to do!"  – Director Mike Sprayberry, NC Emergency Management
Increasing Access to Healthcare & Medications
Robeson County's first NC Med Assist Over the Counter Medicine Giveaway on Friday January 27, 2017 |    The Stimulus developed the proposal for this event in response to Hurricane Matthew, and then worked with strategic partners in the community to provide planning & logistical support.  As a result of our collective efforts and teamwork over 300 volunteers served 1,751 people, making it one of biggest OTC Giveaways in the state in 2017.  Following the event  Ms. Tonia Harris with NC Med Assist wrote:

A special thank you to Jay Leggette who initiated contact and put all the right people together.  Jay, we sincerely appreciate your help and execution of the Robeson OTC Give Away Day.  We really are in awe of the partners you bring to the table, and most importantly your passion for the people we serve."
Giving Voice to Disaster Survivors
Gov. Cooper visits a Hurricane Matthew and Hurricane Florence survivor in South Lumberton.
Gov. Cooper asks a very poignant and relevant Question that highlights the emotional toll and re-traumatization that is being experienced in communities that have been devastated by Matthew and Florence – as well as the scale and impact of additional emotional distress that communities face when Dorian and other storms barrel towards the region.
Gov. Cooper and Lumberton City Councilman Chris Howard discuss recovery South Lumberton.
Recognition of Service,  Community Engagement, & Collaboration
In 2019 Jay was nominated in two categories for the 2019 Regional Community Health Awards by Southeastern Health.  [ Individual Impact Award, Community Education & Emergency Support Award ]  Notably this marked the fourth time that Southeastern Health has acknowledged his tireless efforts via a Community Health Award nomination.  In 2017 he was nominated for the Individual Impact Award due in part to his collaborative and successful effort that produced the largest NC Med Assist Over the Counter Giveaway Event in the state that year following Hurricane Matthew.  [ Over 1,751 were in attendance ]   In 2013 while Jay served as the health coordinator for a local church, Southeastern Health awarded the congregation it's first Community Health Award in a newly developed Faith-based Category.  In 2017 Jay received the Bear of Excellence Award for volunteer service from Southeastern Health.   He was also nominated for 2017 NC Health Equity Impact Award by the NC Office of Minority Health & Health Disparities due in part to his public policy and advocacy efforts that encouraged the state to apply for federal funding to support disaster related crisis counseling services and training following Hurricane Matthew during the McCrory Administration.